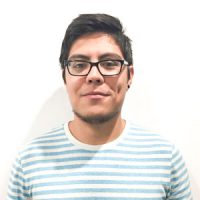 Daniel L
General English
" We have many extra workshops like Individual Tutorials and Work Ready Skills and teachers are always ready to help. "
INTERVIEW QUESTIONS
Why did you decide to study English at ELSIS?
Facilities. Opportunities to get further studies.
How would you describe the teaching staff at ELSIS?
Professional, structured, strict and well prepared.
How long have you been studying at ELSIS so far?
I have been studying at ELSIS for 4 weeks.
Did your English improve during your time at ELSIS?
I have improved my English with daily use and I also improved my writing skills useful for essays.
Describe what you like about studying at ELSIS?
We have many extra workshops like Individual Tutorials and Work Ready Skills and teachers are always ready to help.
Describe what you like about Brisbane?
It is a very modern city but also peaceful. People are organised, keen and relaxed.
What are some of the activities that you like to do in your free time?
Going to parks and doing outdoor activities.
What would be your main advice to students who are considering studying overseas?
To choose the program that suits their interests and goals
Have you taken the IELTS test since you have been studying IELTS Preparation with ELSIS? If yes, what was your overall band score?
No, but I would like to take a trial IELTS test.