General Intensive English
General Intensive English
General Intensive English (GIE) is recommended as the first step in language learning for those just starting out with English. Our GIE course focuses on teaching you the practical language skills required in your daily life. Our dynamic classes integrate reading, writing, listening and speaking activities to develop your skills rapidly. Our Specialised English Classes (SEC) will help you target language skills needed for industry and workplace English language use.
| | |
| --- | --- |
| CRICOS CODE | 054514E |
| MINIMUM ENROLMENT | 2 weeks |
| COURSE DURATION | 2-84 weeks |
| COURSE HOURS | 20 hours of GIE + optional SEC per week |
| LEVELS | 6 levels (Beginner to Advanced) |
| ENTRY REQUIREMENTS | None |
Your English Language level will be assessed upon enrolment and you will be placed in the General English class that best suits your English abilities.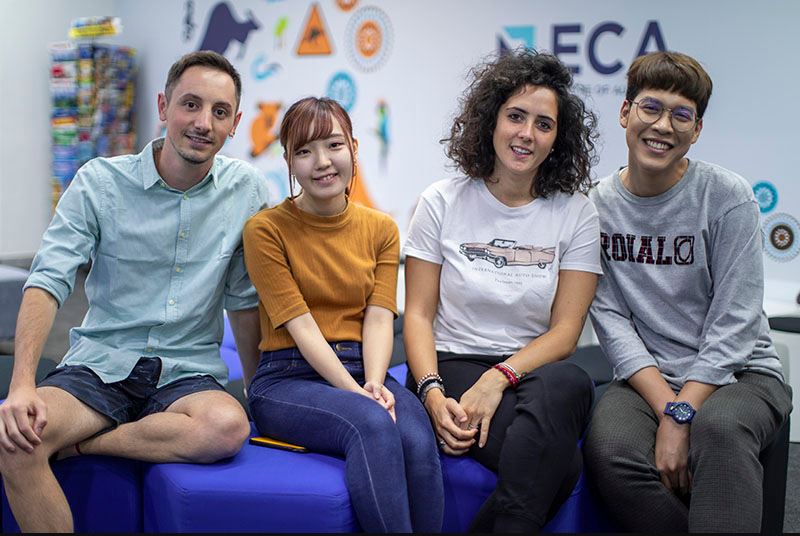 If you are at an intermediate level and above, we offer you the opportunity to study in Specialised English Classes (SEC)* and learn English related to your work or study field. Choose from a variety of options including the following:
English For Engineers
English for Accountants
English for IT
English for Hospitality
Upon successful completion of SEC*, you will receive a Letter of Recognition.
*Please note that these classes are not recognised qualifications.
Why study General Intensive English at ELSIS?
Improve your English quickly in a relaxed and dynamic classroom environment
Focus on your communication skills in English while meeting people from all over the world
Select skills classes to help you overcome language difficulties
Complimentary one-on-one tutoring sessions
Articulate into certificate and diploma courses with ECA and pathway partners
---
Would you like to know more about General Intensive English?
Complete your details below and we will get back to you as soon as possible.
Our College is a member of: