AL's tips – Speak (and Listen) to the "natives"
Posted by

Categories

News

Date

October 13, 2017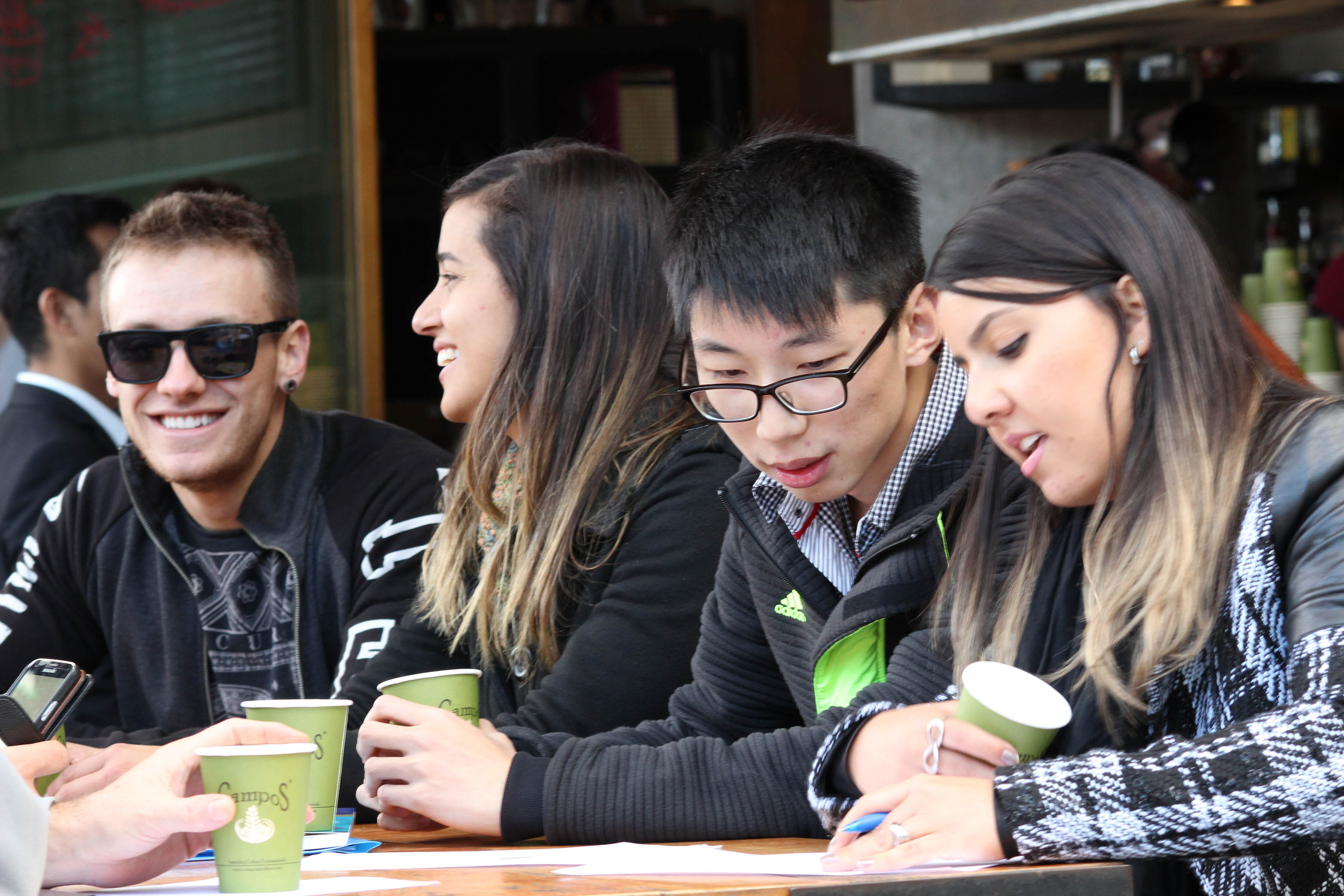 AL's tips – Speak (and Listen) to the natives
How do you find native English speaker to practice the way you speak and listen?
Most people in a foreign country find it difficult to find native speakers to practise speaking with. Of course, you can build up your vocabulary by reading newspapers, magazines, leaflets, etc but you also need to practise speaking those words aloud to someone willing to listen.
Knowing words is only half the process of learning them. Without a listener to speak with, the words will only remain in your head.
So, how do you find native people who want to speak and listen to you?
One idea is to join a group. Do you like cooking? Join a cooking class. Do you like playing football? Join a football club. How about walking in the countryside (called "the bush" in Australia)? Join a bush-walking club – and save on gym fees. Why not learn to sail a boat? Join a sailing club. Whatever your interest is, you are sure to find a group of people with the same interest. You'll not only meet people, you may even meet people who can help you to find a job. Not only that, you will also be helping to improve your Speaking score in the IELTS test!
And how do you find places like this?
Of course, you can always jump on Mr. Google's magnificent search engine – too easy! However, there are other ways.
Visit your local public library. Every suburb in every Australian city has at least one public library. If you can show the librarian that you live in their area you can become a member – it's free! Apart from being able to borrow books (and sometimes CDs and DVDs) for free, there is usually a notice-board with information about clubs and other activities. Don't think that because your English is not fluent, people don't want you to join their group. On the contrary, these groups/clubs are very keen to get new members who can bring new experiences and culture to their group.
Read your local newspaper. Most suburbs have a free local newspaper delivered to every home or block of units once or twice a week. These newspapers contain advertisements from local clubs – especially sports clubs – looking for new members. Hey! You could even learn to play cricket!! (It's not as boring as you might think.) Or Australian Rules Football (AFL)!
WEA is an organisation in Sydney (and in some other cities) with over 1,000 courses taught by qualified teachers. There is a charge to join a course, but check out their website at www.weasydney.com.au or visit their offices in Sydney at 70-72 Bathurst Street, near Town Hall station.
Visit a Toastmasters club (see www.toastmasters.org.au) – there are over 1000 locations in Australia/NZ. Here you can learn how to speak in front of a group of people. Maybe you can become a member.
I'm sure you will find a group, or even just one other person, who is looking for someone else to join in their activity. Give it a go! If you're going to be living here for a few months (or years) get to know – and speak with – the natives!
Alen Furnell teaches IELTS Preparation at ELSIS