Choosing the right accommodation is as important as choosing a school. ELSIS offers different options to meet the needs of all of our students.
Homestay Program (Sydney/Melbourne/Brisbane)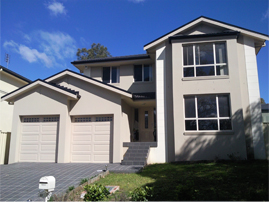 Homestay is a popular choice for accommodation for students, where you can practice your English with an Australian family outside the classroom. We provide a variety of Homestay family types which include retired couples, single professional people and families with children or families with teenagers.
This gives you a great opportunity to learn first-hand about the Australian way of life and to establish new friendships. Homestay generally provides a single furnished room, two meals per day (breakfast and dinner) during weekdays and three meals a day on the weekends.
Accommodation Placement Fee $250
Homestay Single Room: Sydney/Melbourne: $285/pw Brisbane: $265.00
You must book for at least 4 weeks. The maximum booking length is for 6 months. Before you come to Australia, we will send you the family profile of your homestay, which will help you to get to know them.
CozzyStay Student Accommodation (Sydney/Melbourne/Brisbane)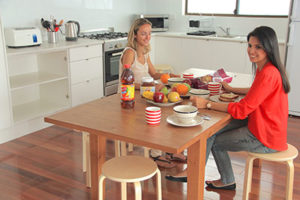 Share House accommodation is a great option if you would like more independence and a chance to socialise with friends from around the world. You can do your own cooking, meet with a small group of other international students and learn from each other and become a member of a large "Family".
We can arrange a residence for you with single or double rooms. We will be in regular contact to ensure that you are always comfortable. One of our representatives can pick you up at the airport to ensure a hassle free and safe arrival in Australia. You will receive a Vodafone sim card on arrival with $10.00 credit free of charge.
Accommodation Placement Fee: $209
Accommodation Deposit: $350 (refundable once you leave the accommodation)
Single Room: Sydney: $330 per week. Melbourne: $340.00 per week. Brisbane: $260 per week.
Double Room: Sydney / Melbourne: $220 per week. Brisbane: $200 per week.